Public vs Targeted Surveys

Engage SURVEY supports both public and targeted surveys:


Public surveys – involves a single public survey link that can be included in an email and forwarded by the user to anyone. The survey link is public, meaning that anyone who have received the email or anyone who have access to the survey link will be able to complete the survey as many times as they want. Public surveys are easy to set up and good enough to survey a small team, but tend to be too unreliable to be used in larger or more complex organizations.


Targeted surveys – require an employee list with survey participant names and email addressed to be captured or imported so the system can email unique survey links to each individual survey participant. The survey links are private and can only be completed once by the person to whom the email was addressed, and are therefore more reliable.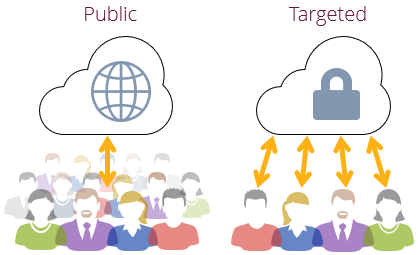 For more on the advantages and disadvantages of Public and Targeted survey, please see Modes of Online Surveys under the Resources | Tutorials | Survey Guidelines on the Mindset website.