Editing a Survey Model
The Survey Model module of Engage SURVEY will allow you to:


Create new diagnostic or pulse survey models from scratch, or by copying and editing a previous model or survey template; and


Edit and maintain survey models with respect to their composition (survey constructs and questions), questionnaire layouts and survey communications.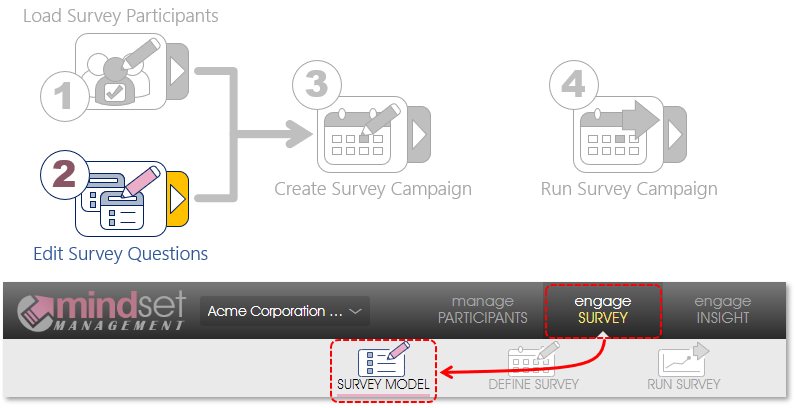 A Survey Model comprises one or more survey constructs (themes or dimensions) and their related survey questions, as well as the following associated content:

Survey communications – templates of the invitation and reminder email content used for emailing participants;


Diagnostic survey questionnaire – the main survey questionnaire design to be used as the default online diagnostic survey questionnaire for the survey model; and


Pulse survey questionnaires – one or more pulse survey questionnaire designs which involve an arbitrary subset of survey questions.
The survey results of individual survey questions will be grouped and shown as part of a survey construct in the Engage ANALYTICS dashboard.