Selecting Survey Participants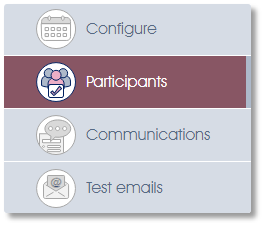 The Participants menu item allows you to select the participants for either an employee survey or a pulse survey from the employee list (see Manage PARTICIPANTS for more on capturing or editing the employee list). This step can be left out if you haven't captured any employee details and you plan to run the survey as a public (open) link that anyone can respond to. The entire employee list will by default be selected the first time you access the Participants tab for a new survey – as shown in the screen below.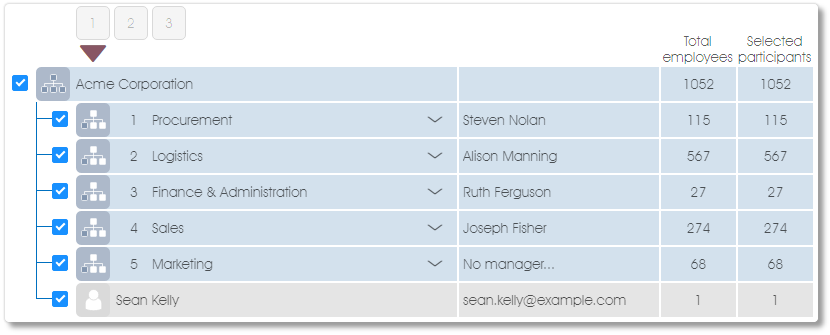 To select only specific business units or employees for the survey, clear the current selection by unselecting the check box at the top (next to the organization's name), and then select the business units and/or employees who should be included in the survey by clicking on the check boxes next to their names.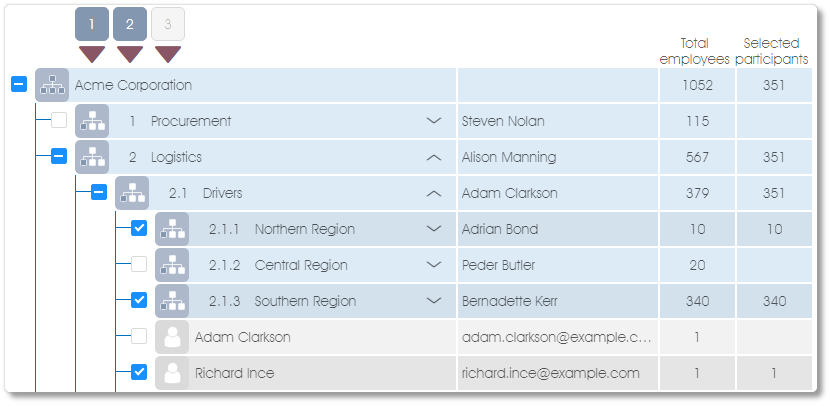 The number of employees who have been selected will be shown in the last column of the table, and will be totaled per business unit and for the overall organization.