Closing & Publishing a Survey
Closing the survey will result in all online survey links being suspended and a closure message displayed when someone clicks on the survey link.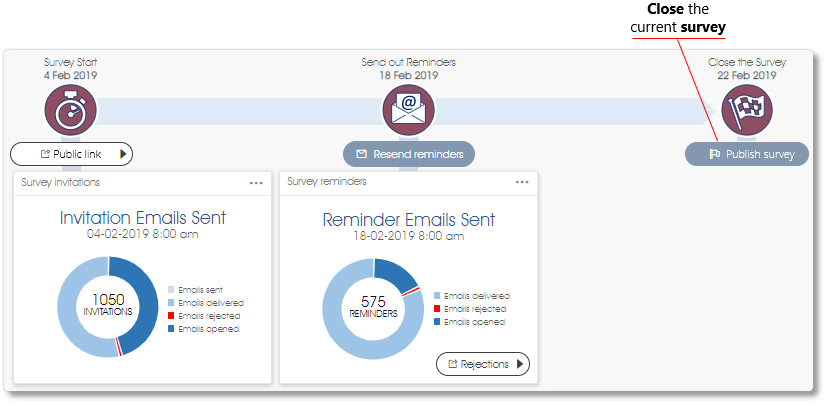 Closing the Survey
Click on the Publish survey button on the survey participation dashboard to close the survey. A checklist similar to the survey launch checklist will be displayed (see Launching the Survey Campaign for more on this).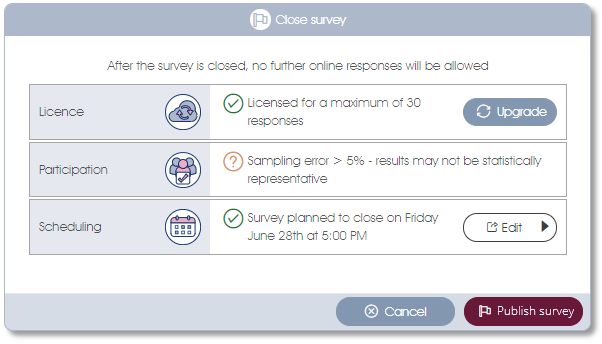 Closing and publishing the survey cannot be undone, so please confirm the following before you click on the Publish survey button:


Check that the software subscription license is still valid;


Confirm that you are satisfied with the survey participation rate and that the sampling error is within an acceptable range (i.e. below 5%);


Ensure that all paper-based responses (where applicable) have been captured via the kiosk link;


Confirm that the survey closure date is aligned with the date on which you plan to close the survey; if not, then use the Edit button to update the closure date.
Republishing the Survey Results
Changes to the employee list and organizational structure can still be made after the survey has been published, including changes to business units and moving participants around between business units.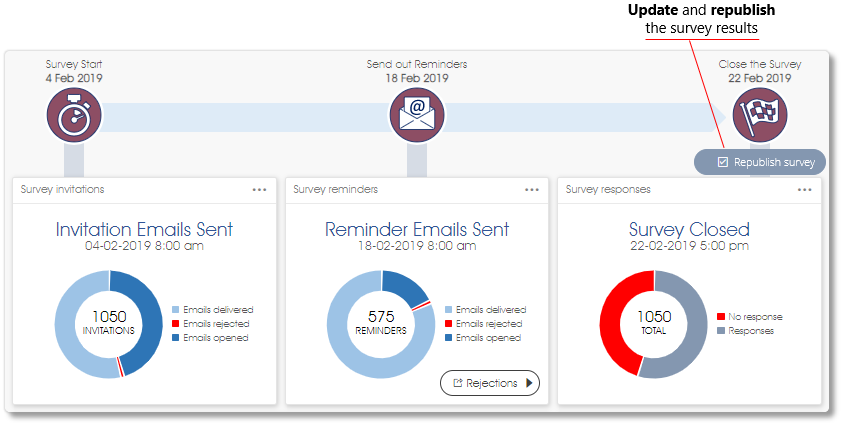 Click on the Republish survey button to archive the original survey results and to update the analytics dashboard with the survey results mapped to the current organizational structure.